How To Prep Your Car for a Road Trip
If you were lucky enough to take road trips as a kid, then you understand how wonderful and amazing road trips can be. Aside from picking fights with your siblings and needing to use the bathroom, there were a lot of great memories. It's a great experience to be able to drive through different parts of the country and appreciate the beautiful land where we live.
Let's not forget road trip snacks, great company, ample time to catch up on podcasts or belt out your favorite tunes, and of course, everyone's favorite - car trouble. Wait a second, that last one doesn't sound fun. Car trouble will make your trip memorable, but wouldn't you rather save your memories for enjoyable moments?
A few proactive measures can keep your car running smoothly. Additionally, they will save you time and money. Keep reading to find out what your road trip car checklist should include.
If you are traveling with children, do you want to spend time stuck on the side of the road due to car trouble? There are tips for before you go and what to bring for a safe and successful trip for everyone.
How To Prep Your Car for a Road Trip: Before You Go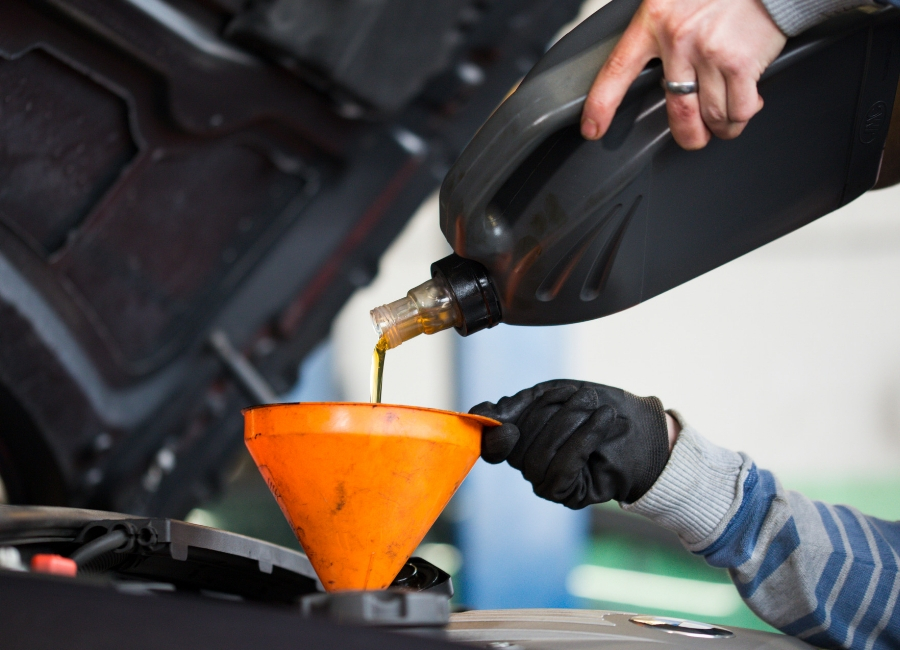 Wouldn't it be great if you could just throw a few clothes in a bag, hop in the car, and take off? It feels so spontaneous, like something you might see in a movie. However, going on a road trip requires a lot of prep work to make sure it's enjoyable and safe for everyone. 
Clean car inside & out 

Check necessary fluids 

Check filters 

Change spark plugs

Check tire pressure 

Check tire tread 

Check lights 
This list includes a lot of general maintenance that is crucial to keeping your car running smoothly.
Things to Have in Your Car on Your Trip
Once you feel like your vehicle is ready to go, you get to start packing with all the necessary supplies that hopefully you won't need. If you do need anything on this list, though, you will be so glad you packed it. 
Owners Manual 

Funnel/bucket (water can be a coolant) 

Towels

Fire extinguisher 

Spare tire 

Tire iron and jack 

Extra car belts 

Garbage bag

Extra fuel
This list is a 'better safe than sorry' list.
Flares 

First aid kit 

Chain or rope for towing 

Flashlight

Electric charger wire

Tools (hammer, pliers, screwdriver, wrench) 

Bungee cords
Packing all the above supplies may seem like a lot, but your trip will go more smoothly if you have every angle covered for any situation. Plus, your safety is so important. Continue reading for more tips on a successful trip.
Remember to Care for Yourself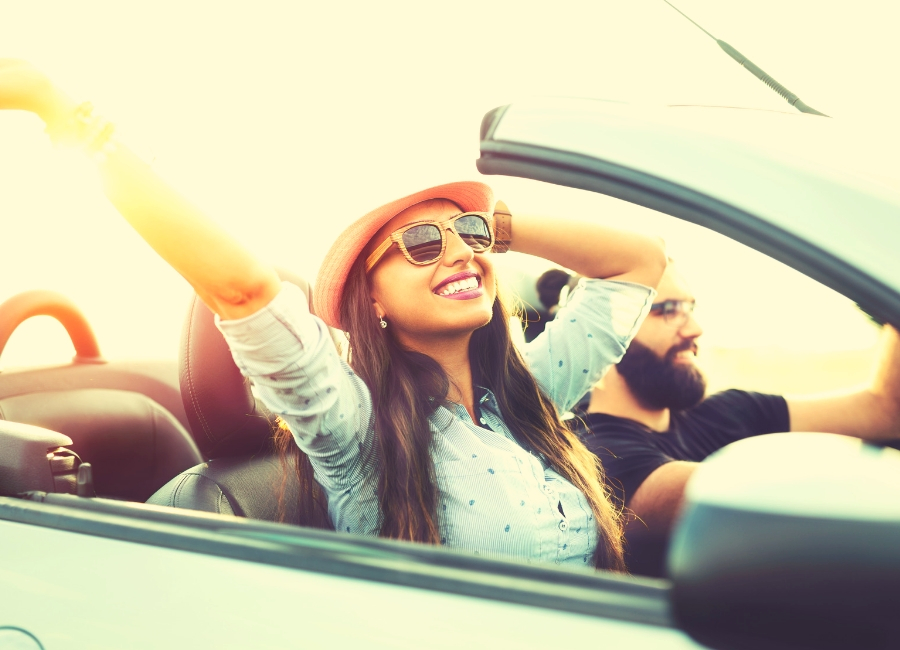 Taking a road trip is almost a sport. While you are sitting for long periods, it's essential to take care of yourself and your body. 
Don't drive tired. If you do feel tired, it's much better and safer to pull over and take a much-needed nap. Make sure to stop and stretch your legs every few hours. Rest breaks will get blood flowing and keep you feeling energized. Don't rely on caffeine to keep you going; your body probably needs sleep if you are feeling too tired. 
Make sure you're not hungry or thirsty. Have plenty of food and water on hand. Fueling your body will help keep you energized and focused.
Essentials that are Easily Forgotten
Don't let your gas tank get too low since you might not know where your next gas station will be. 
Have hard copies of where you're going - don't just rely on technology. It's hard to know when you will have cell phone service. Technology is a valuable tool, especially in the car, but have a back-up plan, just in case. 
Speaking of technology, download your favorite pod-cast or music. If you lose service, at least you can keep listening. 
Research your trip thoroughly beforehand and plan when you're going to stop and where you're going to stay. 
Check what the weather conditions are in the forecast. Each season brings varying types of weather to different parts of the country. If you are traveling to a new place, you might not know what to expect. You might be surprised to find out you need to bring chains with you during your spring break road trip.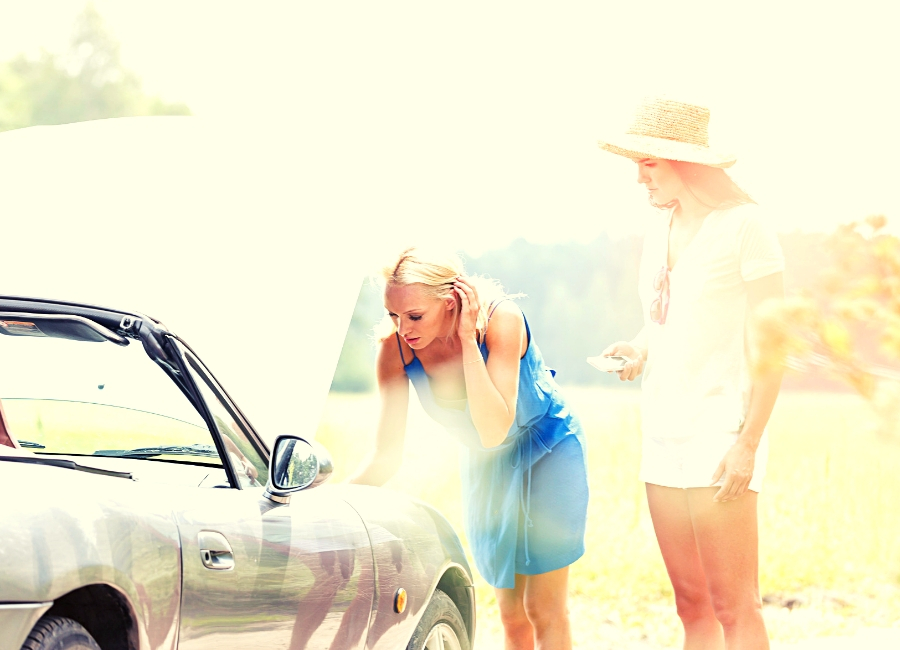 At Fayetteville Towing Service Pros, we inspect cars before road trips. We want to help you feel confident and prepared to take on the road. Let us make sure your car is ready before you go. We will check your tires, fluids, light, and other general maintenance to ensure your car is ready for your trip. Call us today and schedule a time to bring in your car. 
Your road trip is going to be a fond memory, no matter what happens. So get out there and get exploring. However, if you do find yourself broken down and need some roadside assistance, Fayetteville Towing Service Pros is at your service. Give us a call, and we will be glad to help you out and get you back on your way.